Richard Hughes 'one of racing's most significant recent figures'

By Cornelius Lysaght
BBC horse racing correspondent
Last updated on .From the section Horse Racing26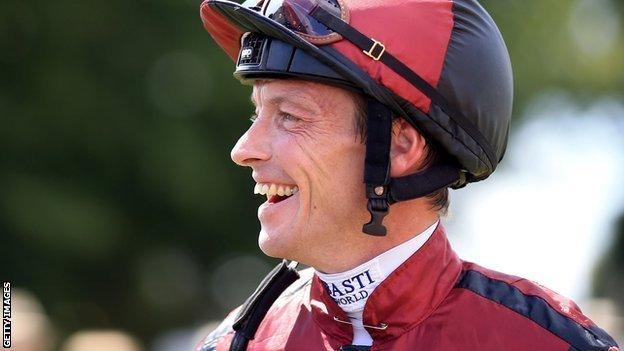 Champion jockey Richard Hughes saw out his riding days at Goodwood on Saturday, bringing to a close a career spanning three Flat titles and 27 years.
Later this autumn the 42-year-old will return to the sport to forge a new career as a trainer, the next chapter in a remarkable story that began a generation ago.
Born to be a jockey
Racing is, of course, obsessed with the study of pedigrees, though normally of racehorses. But a glance at the roots of Richard Hughes shows why it was quite likely that both he and elder sister Sandra would pursue racing careers.
Their father Dessie was one of Ireland's leading jump jockeys of the 1960s and 70s, most famously partnering Monksfield to victory over Sea Pigeon in the celebrated Champion Hurdle at the 1979 Cheltenham Festival.
After retirement, Hughes Sr took up training and was successful in the Champion Hurdle again, with Hardy Eustace in 2004 and 2005. Though neither he nor wife Eileen came from equine backgrounds, both of their children grew up around horses and were soon hooked.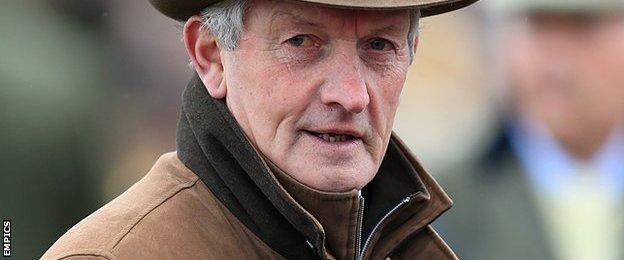 Sandra is already training, having taken over the string when their father died in 2014. And if that wasn't enough, Richard joined one of the sport's great dynasties by marrying Lizzie Hannon, daughter of ex-trainer Richard and sister of current licence-holder Richard Jr.
The Hugheses have two children, Harvey and Phoebe, and with a pedigree like theirs, the odds on them joining in with the 'family firm' must be short.
Standing high, literally
It's perhaps not the biggest surprise that Hughes nominates curry and spicy foods in general as his favourites: they help him to sweat and keep his weight under control. At 5ft 10in, he has been markedly taller than a majority of his changing-room colleagues.
In order to achieve some of the weights required - his lowest of late has been 8st 8lb - he has to spend hours sweating off any excess fat, often in steaming hot baths. Hughes's childhood hero Lester Piggott, who was only marginally shorter, had to do much the same, and their styles - bottoms in the air - have much in common.
As a three-time champion jockey, the winner of a string of major races and a supreme stylist in the saddle, Hughes can walk tall - both literally and metaphorically - as one of racing's most significant recent figures.
All things come to he who waits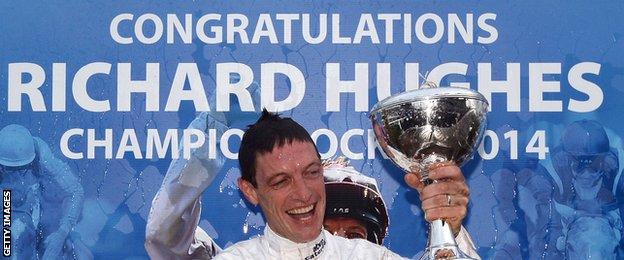 Hughes started his race-winning career at Roscommon, in the middle of Ireland, on 2 August 1988 - a day short of 27 years before his Glorious Goodwood retirement.
The horse was Viking Melody, trained by his father Dessie, and no-one who witnessed the filly land what was an apparently undistinguished maiden could have begun to guess the race would hold the distinction of being the first of about 3,000 successes worldwide for the 15-year-old rider.
But the path towards the top proved occasionally steep, and it was not until the millennium year that he reached a century of wins for the first time, though he has since achieved the landmark 11 times, actually passing 200 in 2013.
That same year saw him celebrate a deserved first victory in one of flat racing's five Classics, when the Richard Hannon Sr-trained Sky Lantern took the 1000 Guineas. After the long wait, number two came along very soon in the shape of another filly - Talent in the Epsom Oaks.
Sky Lantern ranks very high in the list of great horses with which the man known as Hughesie has been associated, along with fellow Group One heroes Oasis Dream, Paco Boy and Toronado.
My favourite is Canford Cliffs, also trained by the Hannons, who - with the jockey at his superb, tactically astute, split second-timing best - pounced late to record a breathless victory over Rip Van Winkle in the Sussex Stakes, at Glorious Goodwood in 2010.
Ah yes: Glorious at Goodwood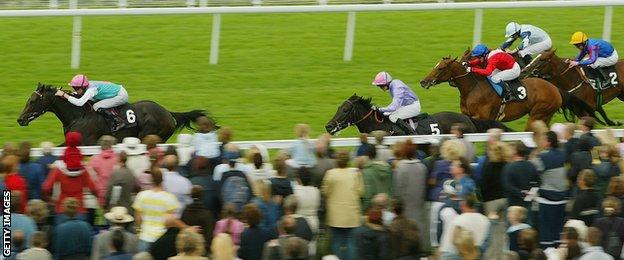 So lucrative has Hughes found Glorious Goodwood that more than once he took off the week in which any riding bans would rule jockeys out of the famous fixture high up on the West Sussex Downs.
And it is no surprise that he's decided the course that so often proved such a happy hunting ground would be the location for his farewell - although its timing fits in well with the European yearling sales season, when future stars can be purchased and rich potential clients unearthed.
I asked him what it was about Goodwood that has made him astonishingly successful there.
"I feel when I go there that I ride it better than anybody else," he said, "and when you're also on the Hannons' horses that mind-set is huge. You have to go the shortest route, but there's a point where you have to come out if you are not going to get a run, but the ground you've saved is enormous."
In all Hughes has won more than 170 races on the notoriously tricky Goodwood contours, a third of them at the Glorious Goodwood festival. He's flourished, too, at Ascot and the fiercely competitive Windsor, where in 2012 he won a record-equalling seven races on an eight-race card.
The man behind the jockey
For years, Hughes endured an almost continuous battle with the bottle. In a very readable warts-and-all autobiography, A Weight Off My Mind, Hughes told how he turned to drink to deal with the pressures of being a jockey, notably about his weight.
It drew him, he wrote, into a "vicious circle of deceit and alcoholism" and he regularly took mounts when over the 'drink-ride' limit after nights on the tiles.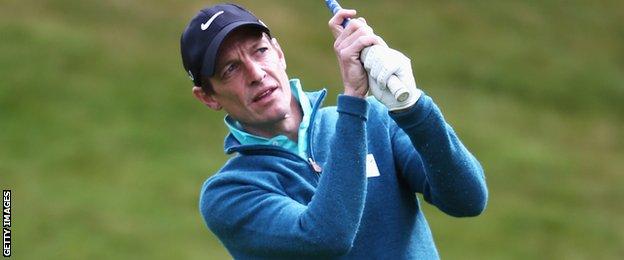 Following pleas from family and friends, and trapped in a situation when "the job was getting in the way of my drinking", he resolved to give up alcohol on Easter Sunday 2005.
"I was a very sick man," he recalled, before concluding that "since signing up for sobriety, I've enjoyed being a jockey more than ever".
So, training… what do we think?
While it would be wrong to say racing is littered with champion Flat jockeys who didn't make it at training - as not that many have tried - it would be correct to state that most of the best riders who make the transition successfully were those in the 'competent but not superstar' category.
And actually the majority plied their trade over jumps: think, for example, Richard Fahey, David O'Meara, Kevin Ryan or Ger Lyons, who all gave up risking their necks round Catterick or Leicester to grace Flat racing's Group One winners' circle.
So Hughes has that hurdle to cross, though pedants will note that 27 of his winners were in races staged under National Hunt rules including the 1997 Irish Champion Hurdle on Cockney Lad.
But his connections, having ridden winners for a vast range of racehorse owners including the Queen and Saudi Prince Khalid Abdullah, are impeccable and after so many years connected to Team Hannon, he will surely have picked up oodles of knowledge as well as good contacts.
Brother-in-law versus brother-in-law could be interesting. Hughes has not been granted a trainer's licence yet, but it's a formality, and his first runners from a new base near Stockbridge, Hampshire may be in September.