The Series: Plans for team horse racing competition in 2019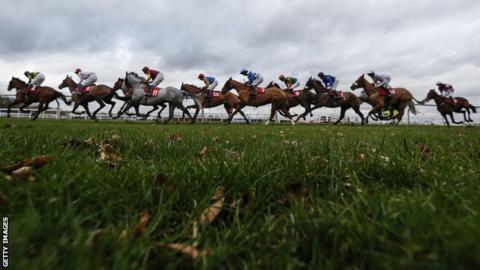 A new multi-million pound team horse racing competition is planned for summer 2019 in a series similar to F1.
The Series would involve 12 teams competing against each other at different Group One racecourses over eight consecutive Thursday evenings.
Leading trainers would take charge of each team, which would have a squad of 30 horses and four jockeys.
Each race day will have six handicaps, with all 48 races having prize money of more than £100,000.
The organisers are Championship Horse Racing and the competition will have a points system to determine the winners of the team and jockeys' championships.
"The Jockey Club is all about the long-term health of British racing, so The Series is something that makes complete sense for us to support," said Jockey Club group chief executive Simon Bazalgette.
Leading trainer John Gosden added: "The Series is the most creative and positive racing sponsorship opportunity I have seen and I hope it will become a tremendous success."