Liam Treadwell: Mon Mome Grand National-winning jockey retires

By Cornelius Lysaght
BBC horse racing correspondent
Last updated on .From the section Horse Racing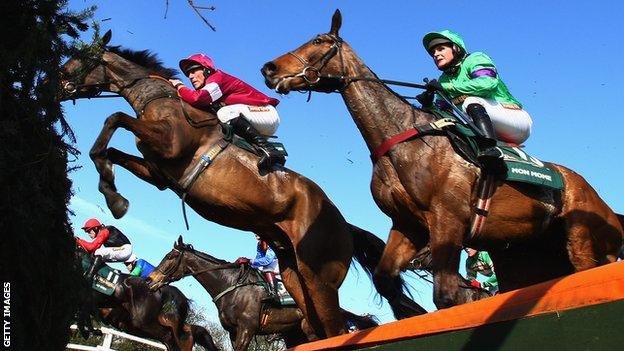 Grand National winning jockey Liam Treadwell has announced his retirement.
Treadwell, 32, guided the Venetia Williams-trained 100-1 shot Mon Mome to Aintree success in 2009 - after which TV presenter Clare Balding joked he could afford to "get his teeth done".
However, the effects of a head injury suffered at Bangor in March 2016 have contributed to his decision to stop riding after 300 career winners.
"Since then, I've found it difficult to cope with the pressures," he said.
"I've not felt very comfortable in my own skin - I've lost a bit of purpose and drive and ambition. There's no point battling on and being miserable.
"It's time to move on and look forward to the next chapter, but it's a bit scary - it's all I've known since I was 17.
"I like the environment of a [training] yard, so maybe I'll try to get a job in a supportive role for a trainer."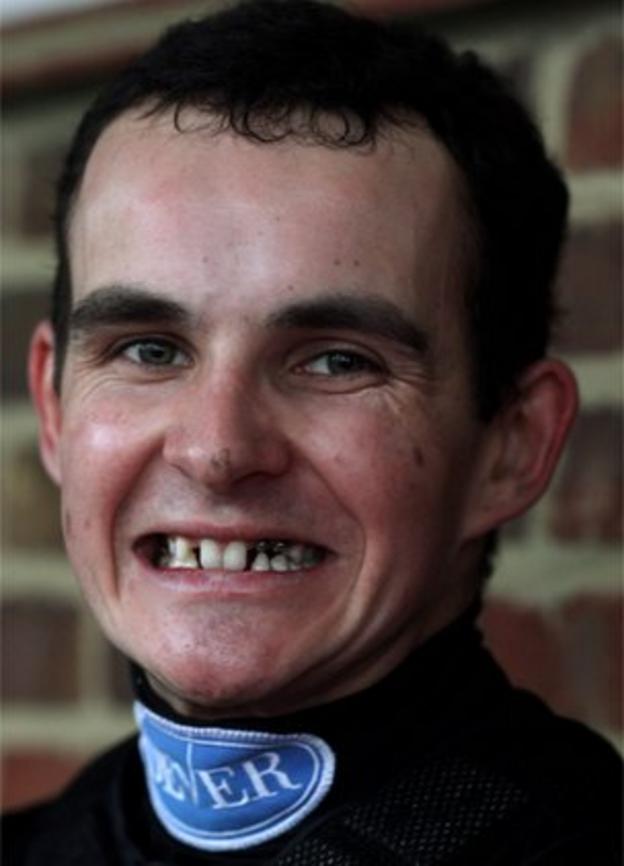 Analysis
BBC horse racing correspondent Cornelius Lysaght
Although Treadwell was cleared to return to race-riding after suffering serious head injuries in 2016, that fall - and others - affected him badly, and clearly lurks behind this decision.
He has spoken candidly about the snail's pace of his recovery from cumulative concussion and ongoing low spirits, so that others can learn from his case.
On a happier note, he retires as one of the Grand National's better-known winning jockeys all because Clare Balding made those comments about his teeth afterwards. Balding apologised at the time, but, having received a free dental makeover, the jockey himself easily laughs off the supposed 'slight'.