Chepstow race meeting called off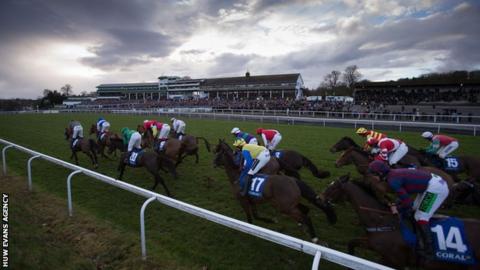 Friday's race meeting at Chepstow has been called off because of icy conditions.
The decision was made to abandon the fixture after an inspection on Thursday.
The majority of the track was frozen with no sufficient rise in temperature to provide a safe racing surface.
Friday's first race was due at 13:30 GMT with the finish at 16:35 GMT but was called off with temperatures set to stay close to freezing.