Corey Neilson unsure about future at Nottingham Panthers
Last updated on .From the section Ice hockey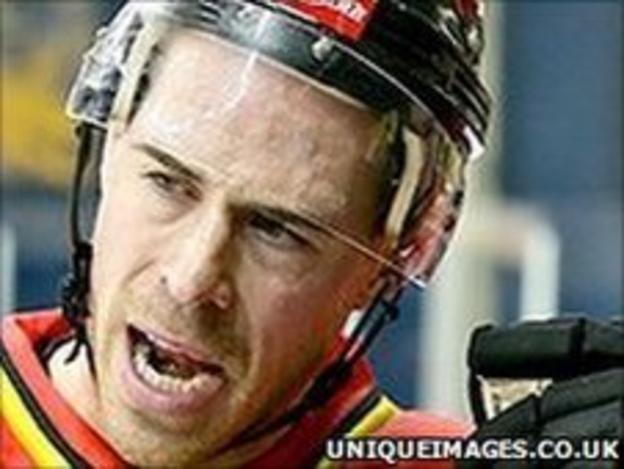 Nottingham Panthers player coach Corey Neilson is still unclear if he will be in charge of the club next season.
Panthers finished a disappointing fourth in the regular Elite League campaign after a shocking run which saw speculation mount he would be sacked.
But Neilson's side have won back-to-back Challenge Cup titles and are in good form heading into the play-offs.
"It's up to the management. If I am in their plans great, if not I will move on," he told BBC Radio Nottingham.
Neilson, whose position seemed more than a little precarious after a dismal run which saw the team docked wages, insisted his immediate focus was on the play-offs in Nottingham this weekend (2/3 April).
And he said he is pleased with what he has achieved during his three seasons at the club.
"At the moment we are focused on this weekend," Neilson added.
"I'm really proud of what I have accomplished here in Nottingham and what I have done in my term. I know I have committed to doing my very best here.
"Sometimes it wasn't good enough sometimes it was but my heart was always in it.
"If they choose me next year my heart wil be in it again next year."