Britain coach Paul Thompson eyes chance to join elite
Last updated on .From the section Ice hockey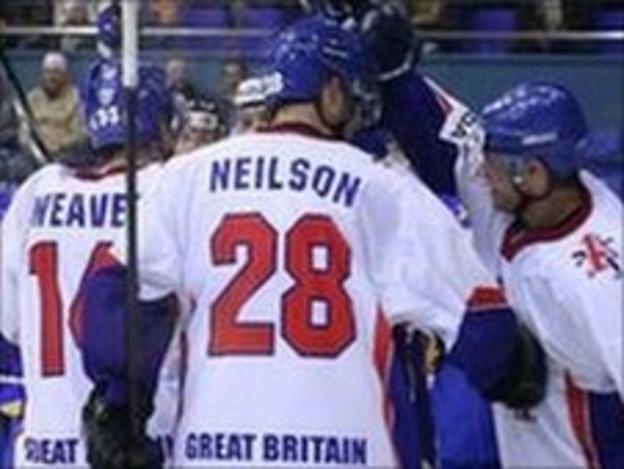 Great Britain head coach Paul Thompson says Saturday's World Championships encounter with Poland could change the future of the game in the UK.
GB could be promoted to the elite level with victory over Poland on Saturday, so long as Ukraine beat Kazakhstan by no more than three goals later.
Thompson said: "We are prepared, ready and excited.
"These days don't come along all that often and could maybe even change the path of ice hockey in our country."
GB have won three and lost one of their first four matches at the Division 1B event and have chance to return to the top flight for the first time in nearly 20 years.
A gold medal and promotion to next year's elite division would mean playing the top nations in the world, such as Canada, Sweden, USA, Finland and Czech Republic.
"I just want my guys focussed on the job in hand, just like they have been all week," added Thompson.
"If the hockey gods shine down on us we will take it but we can't get away from what we have to do.
"For us to win on Saturday we have to execute everything we do well, our strengths have been the way we have been playing so far.
"I have 22 players in that dressingroom that are thinking nothing more than creating a bit of history.
"They won't leave anything in the room, they will give their all on Saturday of that I have no doubt."
Listen to play-by-play commentary on GB against Poland on Saturday (1400 BST).