Wightlink Raiders lose to Chelmsford in play-off final
Last updated on .From the section Ice hockey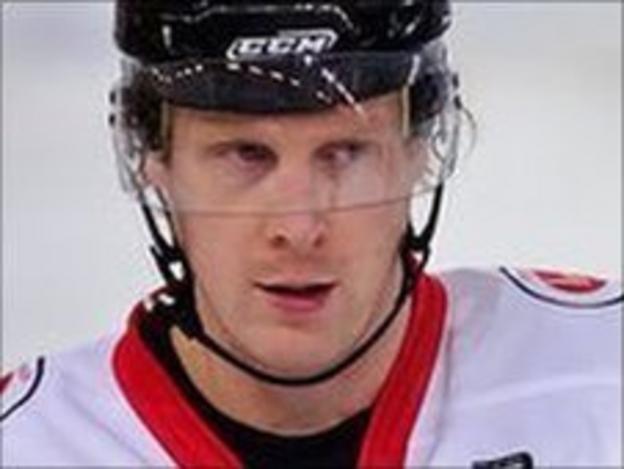 Wightlink Raiders lost out in the Division One South play-off final following an aggregate defeat by Chelmsford Chieftains.
Chieftains, who led 4-2 going into the second-leg, went in front through Danny Hammond before Robbie Brown levelled.
"It's a tough pill to swallow but we had a really good year and to be honest with you the better team won," coach Jeremy Cornish told BBC Radio Solent.
"We didn't deserve to win, they were on form and really took it to us."
Having already won this season's Division One South title the Raiders boss says his side should not feel too disheartened by the defeat.
"We were the best team over the course of the year and that's what is important for us," said the Canadian.
"The play-offs are always the player's favourite trophy to win so when you lose that it is a bit tough but the league is quite the accomplishment so we're really proud of that."
With the season now over Cornish says he is already looking to strengthen his squad ready for when the next campaign starts in September.
"We'll be looking to get signings done over the next few weeks. I don't take any time off and I try to get that done as soon as possible," he said.
"After this weekend I know exactly where we need to add. We're going to have to face facts that we're going to lose a few guys and we're going to have to upgrade in certain departments."