Newcastle Vipers withdraw from Elite League
Last updated on .From the section Ice hockey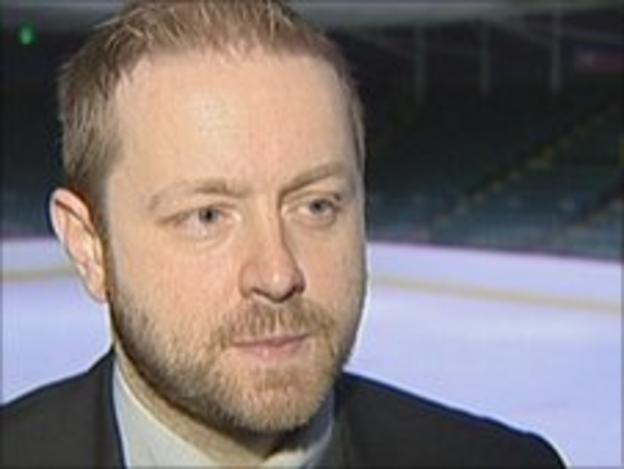 Newcastle Vipers have announced their withdrawal from the 2011-12 Elite League, ending a six-year association with the competition.
The lack of a permanent home venue and a rink-share with Whitley Bay have forced the Vipers to reconsider their membership of the top division.
"We have basically operated without the support of a home venue," general manager Jaimie Longmuir said.
"That would have ensured the club's long-term sustainability."
Longmuir added: "Every option to keep the club operational was investigated, including the first option of trying to secure new investment or ownership.
"Unfortunately this did not materialise so the only other option was to try and devise a plan that would enable the club to sustain itself, but unfortunately again proved to be unsuccessful.
"Given everything that has been invested in the club in terms of money, time, energy, effort and sacrifice, it's an incredibly sad day for everyone, especially the loyal hard core of fans who stuck by the club to the very end."
Ice hockey in Newcastle failed to replicate the long-term success that had been achieved with the five-time Championship-winning Durham Wasps side.
However, the Vipers enjoyed early successes after replacing the Jesters franchise, with Findus Cup wins in 2002-03 and 2003-04, and a 2005-06 play-off win.
Since then, the Vipers have struggled to replicate that success, and ended their final season in the league second from bottom, with 12 wins in 52 matches.