Wightlink Raiders sign Canadian winger Chris Jones
Last updated on .From the section Ice hockey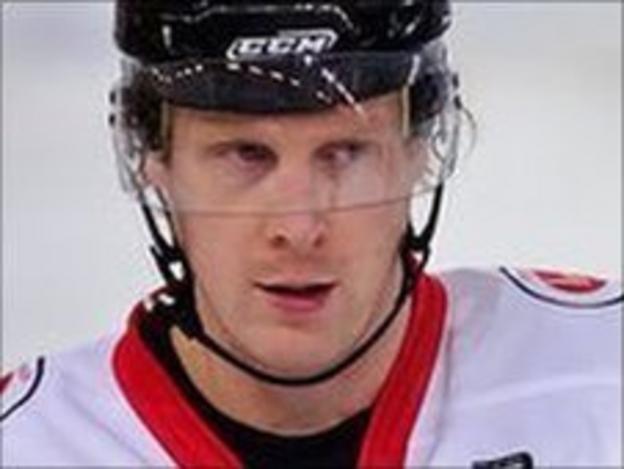 Wightlink Raiders have signed Canadian right winger Chris Jones for the new Division One South season.
Jones, 25, joins the Raiders having played in the Canadian University league, scoring 34 goals in 99 games for York University in Toronto.
"Chris will add a lot of size and skill to our team," Raiders boss Jeremy Cornish told BBC Radio Solent.
"I'm excited to have him and he'll be one of the best imports of the year quite easily."
Cornish added: "Chris comes from a real good hockey background, he played Canadian University hockey, which is a really good standard."
The arrival of Jones means last season's import Jason Gorrie will not be returning for next season.
However, Cornish has retained the services of Nathan Taylor, Richard Facey, Steve Gosset, Alex Murray and Niall Bound, who helped the Raiders win the Division title last season.
"They were the core players last year," he said. "After winning the league we obviously had a good club but we needed to build on the team from last season and also get back as many of the quality players we could."
The Raiders now have seven players confirmed for the new season, including Cornish as player/coach.