Canadian Matt Francis joins Nottingham Panthers
Last updated on .From the section Ice hockey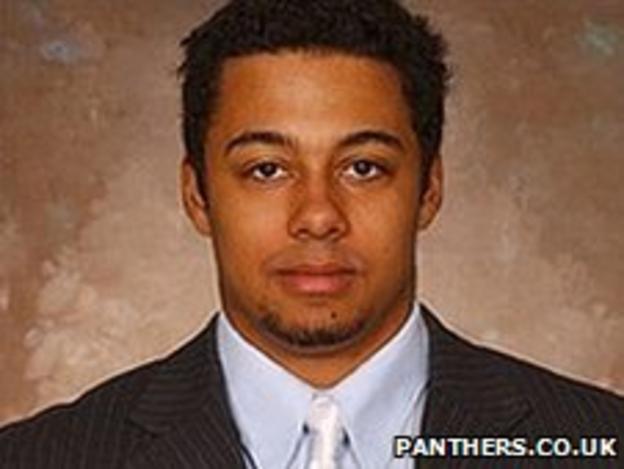 Nottingham Panthers have added another new face to their roster with the signing of Canadian Matt Francis.
The 25-year-old forward has experience in the East Coast Hockey League and had a stint in the AHL last year.
Panthers coach Corey Neilson said: "It's all about putting the pieces together for the big picture.
"The reports and recommendations I've had on Matt leave me in no doubt that he's just what we're looking for to do the job I have in mind."
Neilson added: "He's another guy who will come to play for us and pick up his studies thanks to our link with the University of Derby.
"Matt's a two-way centre who prides himself on the defensive side of his game. He has explosive speed over the first few strides and that first step speed is going to be an asset to our team.
"He can also play on the wings and he prides himself on his penalty-killing abilities."
Francis added: "I've heard only good things about Nottingham as a city and Nottingham as a club. I'm looking forward to meeting the fans and showing them what I can do."