Oxford City Stars sign netminder Chris Douglas
Last updated on .From the section Ice hockey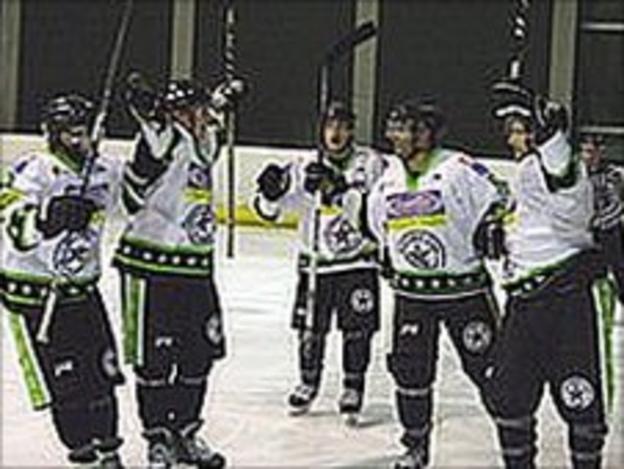 Oxford City Stars have signed netminder Chris Douglas for the 2011/12 Division One South season.
The goalkeeper joins Stars from English Premier League side Swindon Wildcats.
Stars boss Gary Dent told BBC Oxford: "Netminder was one of the first areas we wanted to address and Chris gives us solid netminding and experience.
"He has a higher level of ability then the other British netminders we've had, so we've got someone who is going to be one of the top goalies in our league."
Oxford finished ninth last season with a goal difference of minus 46, having conceded 176 goals in 40 games, and Dent admits he will need to bolster his side's attacking options if they are to improve next season.
"One of the things we suffered from last year was a lack of goalscoring," he said.
"So we'll be looking to announce a few more attacking players and the squad will be a bit younger this year as well.
"We'll look to play with a bit more intensity, so we'll be tough to play against but have a goalscoring edge as well."