Defenceman James Jorgensen signs for Braehead Clan
Last updated on .From the section Ice hockey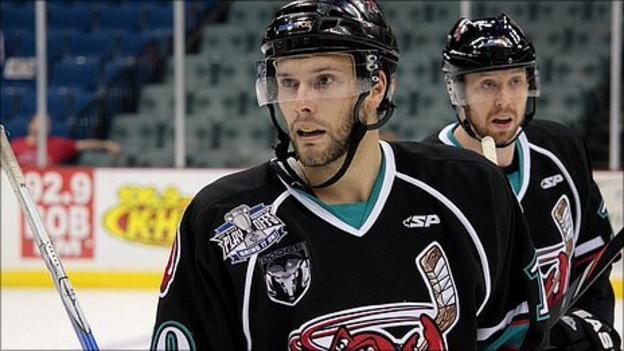 Braehead Clan have made defenceman James Jorgensen their latest signing for the 2011-12 season.
The 25-year-old left-hander joins from Central Hockey League side Bossier-Shreveport Mudbugs, where he has spent the last two seasons.
Clan head coach Bruce Richardson hopes that Jorgensen will add physical presence to his side's defence.
"He is a real solid defenceman who I know will work hard every time he steps out on to the ice," he said.
"Jim had a good season last year, playing 54 games for Bossier, scoring 4 goals and 13 assists, and he is not afraid to get physical on the ice.
"This shows me that he works hard in his own position but that he can also step up and maximise on potential scoring opportunities," added Richardson.