Oxford City Stars taken over by local consortium
Last updated on .From the section Ice hockey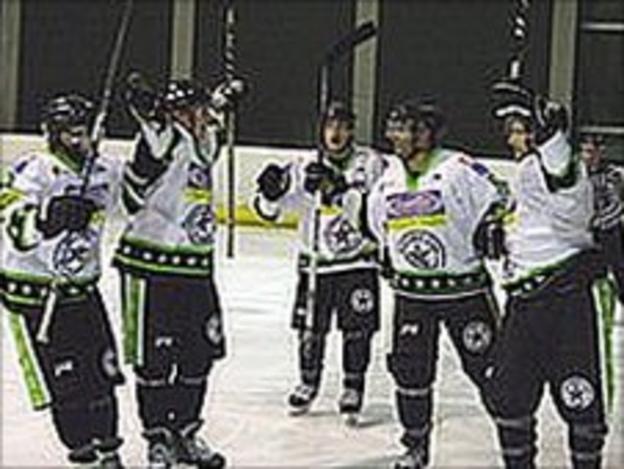 Oxford City Stars ice hockey team have been taken over by a group of local business people ahead of the new Division One South season.
The consortium, which is made up of Elaine Sutcliffe, Russ Fray and John Harrison will provide the club with financial and marketing support.
Fray said: "We're very excited to be part of the Stars' future.
"We're confident that with this new structure we have the right resources to make this a successful campaign."
Stars team manager Gary Dent, who earlier this year admitted his side had underachieved this season, is optimistic the trio will bring stability to the club.
"It's great to see new backers come in to secure the future of the club whilst maintaining the ethos of the organisation," he said.
"Life has been getting tougher each year and without additional financial support there was a real danger that the team would have had to close down despite the loyalty of many players and supporters.
"The team will now be able to continue as a not for profit organisation run for the benefit of local players and hockey enthusiasts and can continue to offer a stepping stone for local players, who have come up through the junior club programme to progress their ice hockey careers."
Stars coach Ken Forshee added: "Last season was a wake-up call for us as an organization and it was quite obvious changes had to be made both on and off the ice.
"I really do believe this is the start of good things in Oxford, this is the most excited I have been about a season in quite some time."