Nottingham Panthers' Danny Meyers feared early end to career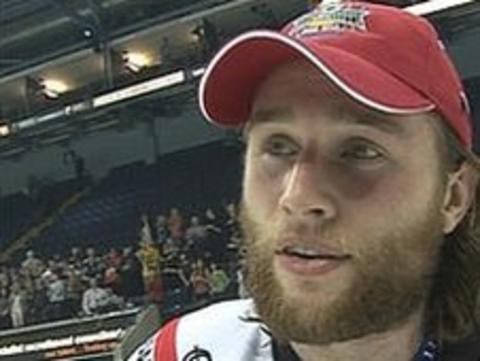 Nottingham Panthers captain Danny Meyers says his shoulder injury was so bad he feared he could be nearing the end of his career.
Meyers has not played this season after having surgery in the summer but is back for this weekend's Elite League home games with Edinburgh and Braehead.
He told BBC Radio Nottingham: "It was scary. I figured maybe I had another season, that this could be my last.
"Now, I'm looking at having at least another five to seven years."
But the the Great Britain international defenceman is confident he is completely over the injury.
"It's perfect, it's 100%, so hopefully this is the last question about my shoulder," Meyers added. "I'm very happy, very relieved, and extremely excited.
"It's funny because until the day I went to see the surgeon I didn't really think about what I'd do if he said no, I was so focused on being passed. But we got there. The bone has healed perfectly so it's just a case of getting match fit.
"When I first spoke to the surgeon he said 'look, you have a major issue', and to be honest he was surprised it lasted as long as it did."