Hull Stringrays coach Sylvain Cloutier demands better
Last updated on .From the section Ice hockey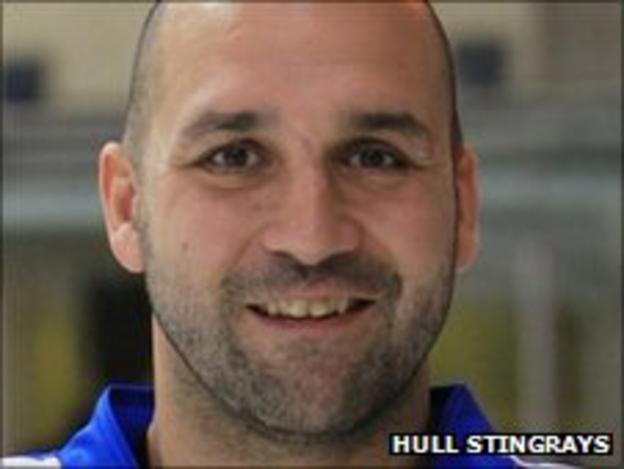 Hull Stingrays player-coach Sylvain Cloutier has demanded more from his team after just one win from their opening 11 games this season.
The Rays beat Fife on penalty shots for their lone victory and Cloutier, whose side are third from bottom of the Elite League, says that is not good enough.
Cloutier told BBC Radio Humberside: "I'm a bit fed up because it's the same mistakes all the time.
"We've deserved to win sometimes but it's not good enough any more."
The Stingrays despite having a two-goal advantage on two occasions, and came away from the long road trip to Dundee empty-handed after going down 3-1.
Cloutier says he has identified where it is all going wrong.
"We've got forwards who have been brought in to score goals and they are not doing it," he added.
"You can say you're getting chances but you have to bury those chances.
"We need more from [Frantisek] Bakrlic and [Dominic] Osman, we need him to score goals.
"He's got one all season, so if you have one of your key guys scoring one goal after nine games it's unacceptable and we need some guys to step it up."