Unselfish Nottingham Panthers please Corey Neilson
Last updated on .From the section Ice hockey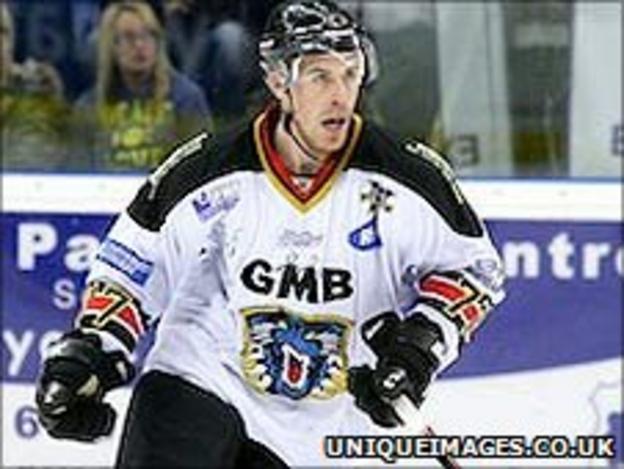 Nottingham Panthers coach Corey Neilson says his side's unselfishness has been a key to their good start.
Panthers, who have won 10 of their 13 matches, travel to Hull in the Elite League on Saturday before a Challenge Cup game at Sheffield on Sunday.
Neilson told BBC Radio Nottingham: "Everyone picks up the slack. It is a very unselfish team and they work well for each other.
"They don't have personal goals and at the forefront is the team first."
Saturday's trip to Hull is their second visit of the season following a 3-2 victory in the Challenge Cup two weeks ago.
"It is a tough place to go," added Neilson. "We are going to have to work them hard and see what that brings."
The Challenge Cup meeting in Sheffield is the first time the two big rivals have met the season.
"I always look forward to those games," Neilson said. "It is a great rivalry established well before I got here.
"I thought last year they had an exceptional team and did really well but we have been pushing them real hard."