Matt Siddall named Fife Flyers' assistant head coach
Last updated on .From the section Ice hockey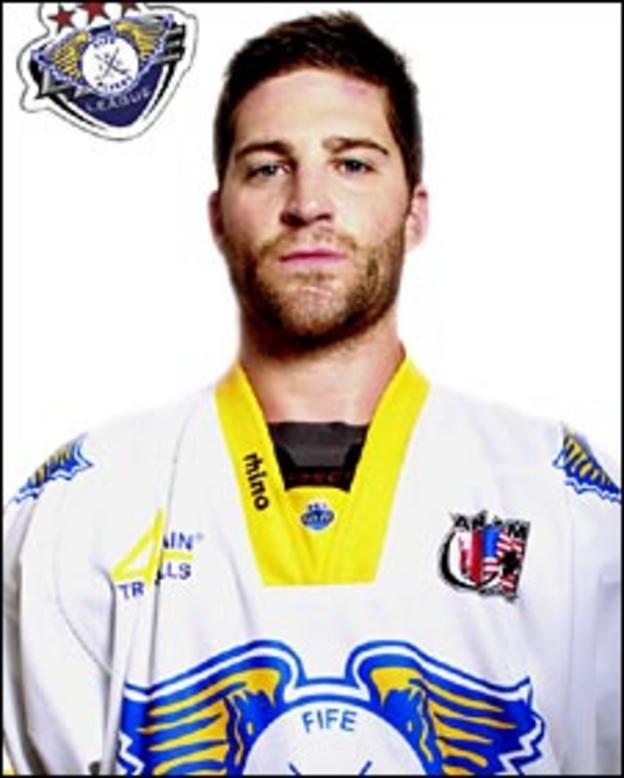 Forward Matt Siddall has been confirmed as Fife Flyers' assistant head coach.
Player-coach Todd Dutiaume had earmarked Siddall for the post but wanted him to be given time to bed into the Elite Ice Hockey League side.
Dutiaume said: "This week, we are formally announcing Matt Siddall as player assistant coach.
"When we were in talks with Matt during the summer, this was always going to be the case once he had got over and settled in."
Siddall joined Flyers after playing two seasons in the ECHL for Victoria Salmon Kings.
"Matt took a couple of our training sessions last week," added Duiaume.
"Matt has settled in really well here in Fife and has got to grips with the league."
Steven Lynch continues his duties as bench coach.
Meanwhile, Dutiaume played down reports of players planning to leave because they are unhappy at the Kirkcaldy club.
"All our guys are professionals, we have been going through some growing pains as we make the transition to the Elite League, but the guys are settled and happy over here," he said.
"Some of the guys' families and girlfriends are heading over soon.
"They are dedicated professionals, so yes, they are unhappy at losing, but we all are.
"As far as I am concerned, no-one is leaving."