Braehead Clan fall short at Edinburgh Capitals
By Craig Anderson
BBC Sport Nation
Last updated on .From the section Ice hockey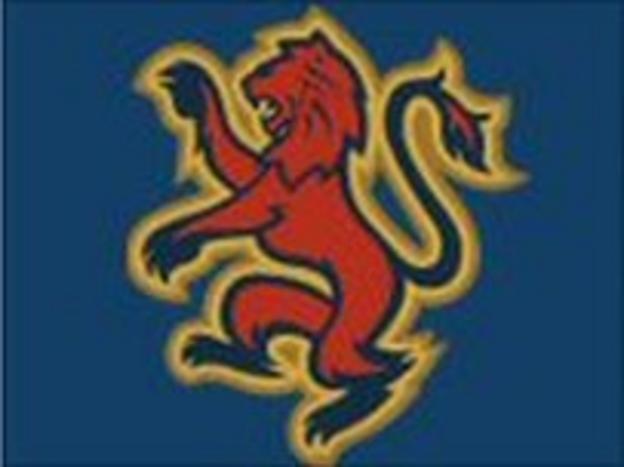 Braehead Clan's travel sickness continued on Sunday as Edinburgh Capitals made amends for their poor showing at the home of the Clan the night before.
On the back of an impressive 7-2 win, the Clan looked to sort their away form out when they made their way along the M8 to face the much improved Caps.
It didn't look likely in the opening period though, as a wonderfully-crafted move between Rene Jarolin and Richard Hartmann saw the latter slam home Edinburgh's opener.
Then Bari McKenzie was on hand to tap the puck into the net after Clan keeper Jaako Suomalainen parried Tomas Valecko's initial shot.
Ryan Campbell pulled one back for the Clan at the back post, however the home side cranked things up a gear in the second with the away defence all over the place.
Jarolin smashed home the Caps' third after being set up by McKenzie, who himself added number four as he got the better of Tim Wedderburn to poke home.
More defensive frailties were exposed as Marcis Zembergs increased the advantage for the Caps, but Clan staged a mini comeback in the final few minutes.
A Brock McPherson screamer reduced the arrears to 5-2 then Adam Walker notched one more as the Clan finished the weekend on a low note.
Braehead's bench coach Frank Morris said afterwards: "It's early days in the season and we're going to have to battle, stay positive and work hard to improve the away form."
Capitals' forward Sean Menton said: "Getting those two quick goals in the first gave us such a lift and the fans got behind us. It was a confidence boost after Saturday's disappointment."
Elite League, Scottish results and scorers:
Saturday 29 October
Elite Ice Hockey League
Braehead Clan 7-2 Edinburgh Capitals (Bayrack 7:36, Campbell 8:03, Connon 27:13, Krestanovich 34:23, Galbraith 37:55, Jorgensen 47:53, McPherson 57:27); (Hartmann 27:31, Jarolin 29:18 PP)
Fife Flyers 1-6 Hull Stingrays (Hamilton 1:34); (Campbell 8:51 SH, Osman 19:05 PP, Rodin 19:21 PP, Osman 22:01, Silverthorn 32:56, Bakrlik 45:59 SH)
Sheffield Steelers 8-5 Dundee Stars (Flath 5:49, Sarich 22:57, Flath 26:36, Esders 40:35, King 41:41, Sarich 45:50, Finnerty 58:11 PP, King 59:48); (Hutchins 5:29, Dolan 9:20, Dolan 15:59, Zarb 23:09, Hughes 49:28)
Sunday 30 October
Elite Ice Hockey League
Dundee Stars 3-2ASO Cardiff Devils (Turner 12:05 PP, Turner 28:50); (Matzka 39:54, Matzka 40:42)
Edinburgh Capitals 5-3 Braehead Clan (Hartmann 6:54, McKenzie 9:47, Jarolin 27:57, McKenzie 39:19, Zembergs 48:08); (Campbell 10:19, McPherson 41:43 PP, Walker 59:56)