Edinburgh Capitals beat Hull Stingrays in the Elite League
By Craig Anderson
BBC Sport Nation
Last updated on .From the section Ice hockey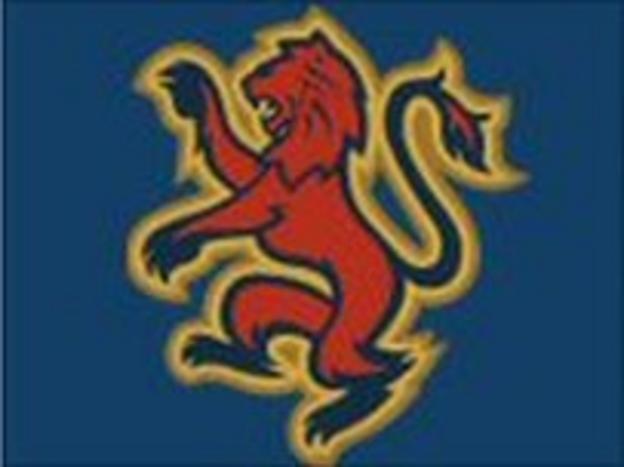 Edinburgh Capitals' Jiri Hanzal was calmness personified as his winning penalty shot clinched two big points for the Murrayfield men in a thrilling match.
It was end-to-end stuff as Hull Stingrays ended their Scottish weekend with only a point to show for their endeavours, courtesy of taking this game beyond 60 minutes.
Derek Campbell and Sam McCluskey put the Rays into a two-goal early lead, before Marcis Zembergs replied with one for Edinburgh.
Campbell added a third to restore Hull's two-goal advantage, but Rene Jarolin and a piledriver from Sean Menton levelled, before Zembergs fired home on the powerplay for the lead.
Jereme Tendler scored twice to regain an advantage for the visitors, with the match at a breathless 5-4 at the end of the second period.
Edinburgh were not finished yet though as, first player-coach Richard Hartmann, then Hanzal, once again put the home side in front.
But Tendler's powerplay goal, set up by Campbell, squared it again to make it 6-6 and take the game into overtime.
With no winner forthcoming, the match went to penalty shots and, despite missing his first attempt, Hanzal placed the decisive strike past Rays keeper Christian Boucher to clinch it.
Caps skipper Jan Safar said: "It was a crazy match and we did it with some guys sick or injured, so it makes it an even better result.
"I knew Jiri would score the winning penalty as, like me, he has the Czech hands and he did really well. It shows how far we've come as a team this season."
Scottish results and scorers:
Friday 9 December
Nottingham Panthers 6-2 Edinburgh Capitals: (Lachowicz 4:56, Francis 6:19, Heerema 23:01, Benedict 26:23 PP, Heerema 38:55, Beauregard 45:32); (McKenzie 35:27, Holecko 42:35)
Saturday 10 December
Elite League
Braehead Clan 4-2 Hull Stingrays: (McPherson 36:53, Krestanovich 40:16, Krestanovich 42:37, Bayrack 52:30); (Tendler 20:26, Tendler 58:48 PP)
Cardiff Devils 6-2 Dundee Stars: (Matzka 2:50, Smith 30:31, Matzka 31:58 SH, Dobben 48:17, Birbraer 57:27 PP, Batch 57:56); (Hutchins 26:19 PP, Hutchins 36:05)
Fife Flyers 1-3 Belfast Giants: (McAlpine 4:49 PP); (Mason 10:22, Dignard 25:09, Crane 41:53 PP)
Sunday 11 December
Elite League
Edinburgh Capitals 7-6 Hull Stingrays: (Zembergs 12:07, Jarolin 24:24, Menton 28:37, Zembergs 31:44 PP, Hartmann 40:37, Hanzal 43:11); (Campbell 2:31, McCluskey 4:19 PP, Campbell 20:10 SH, Tendler 33:26, Tendler 35:57, Tendler 47:22 PP)
Sheffield Steelers 4-3 Braehead Clan: (Ramsay 0:47, Legue 3:08, Phillips 38:43 PP, Trudel 61: 28 OT); (Jorgensen 23:38 PP, Krestanovich 48:13, Jorgensen 55:00)
Dundee Stars 7-1 Fife Flyers: (MacLean 0:37, Dolan 2:59, Zarb 8:59 PP, Turner 27:36, McIntosh 30:16, MacLean 52:03, Hutchins 52:21); (Hamilton 47:10)