Coventry Blaze boss says they can close in on top three
Last updated on .From the section Ice hockey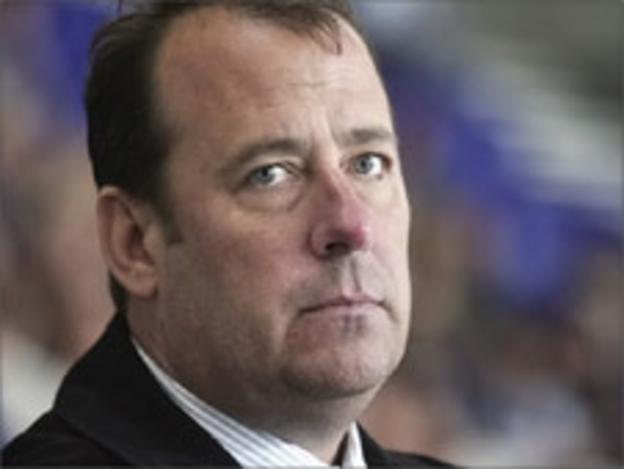 Coventry Blaze can close the gap on the Elite League's top three according to head coach Paul Thompson.
Blaze came from 2-0 down to beat Edinburgh 7-2 on Sunday night to make it a four-point weekend.
Dustin Wood scored twice with Owen Fussey, Frankie Bakrilik, Matic Krajl, Mike McLean and player of the month Robert Farmer claiming the others.
Thompson said: "We can close that gap, everyone is writing us off, but we believe we can grow."
The victory made it five straight league wins, having beaten Nottingham the previous night, with Fussey's game-winning penalty.
The Blaze boss praised the attitude of his players amid the club's current financial crisis: "We may not be the best team on paper, but these guys are as decent a bunch of guys as I've ever coached.
"Going through our troubles with sticks and equipment and everything else no one is moaning or bitching they're not blaming anyone else, we're all getting through it together."
Blaze are at home to Braehead on Wednesday, 21 December at 1930 GMT.