Telford Tigers sign Steve Chalmers from Dundee Stars
Last updated on .From the section Ice hockey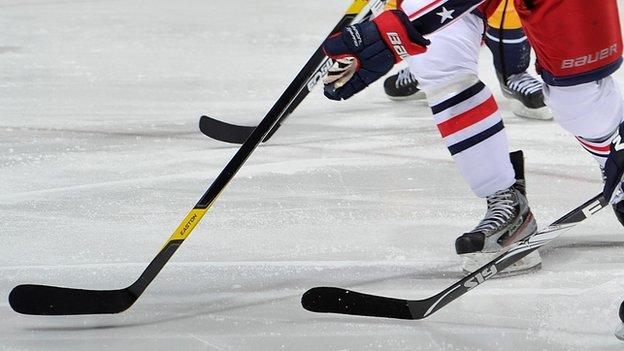 Telford Tigers have signed Steve Chalmers from Dundee Stars in a double deal that will also see him turn out for Elite League side Coventry Blaze.
Chalmers, 19, was spotted by Tigers coach Tom Watkins at the recent Great Britain Under-20 trials.
The two-way deal will mean Chalmers playing largely in the English Premier League with the Tigers, while available for Elite League duty with the Blaze.
He is the Tigers' second signing from an Elite League club in a week.
Tigers have also signed Marcus Maynard from Nottingham Panthers as Watkins looks to strengthen his defence for next season's English Premier League campaign.
"Steve is a player with great potential and he has great confidence," said Watkins.
"I was impressed by his maturity, and he'll add a lot more depth to our core defence and improve a lot of things from last season."
Chalmers will strengthen a Telford back-line that, as well as stalwart Daniel Croft, already features highly-rated netminder Declan Ryan.
"A lot of these youngsters have the experience of playing at the next level, but might not have the same responsibilty," added Watkins.
"They will have the speed but, when coming into the English Premier League, players have a more important role.
"It will bring added pressure for some guys and Steven will be a really important player for us in defence, and on our powerplay unit. I expect he will add to our offensive capabilities as well."