Oxford City Stars ice hockey to play in National League Division Two South
Last updated on .From the section Ice hockey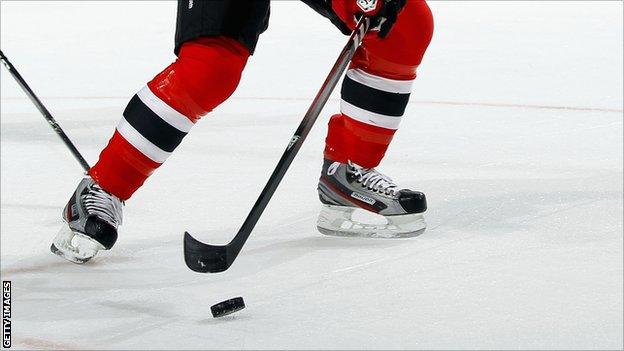 Oxford City Stars ice hockey side have confirmed they will play in the new National Ice Hockey League Division Two South in the upcoming season.
The Stars have announced their first signings with the return of Darren Elliott, Jeff Sykora and Joe Oliver.
Elliott and Sykora will form the Stars management team as player-coaches for the 2012/13 season.
"It is shaping up to be an exciting turning point for us this season," said Sykora.
"Having Darren back as both a player and an integral part of the coaching staff is a huge step forward for our club. Plans that Darren and I have will, without a doubt, see us finishing well above where we finished this past season.
"I am looking forward to getting things kicked off with trials in a little over a month's time."