Notttingham Panthers coach Neilson keen for defensive depth
Last updated on .From the section Ice hockey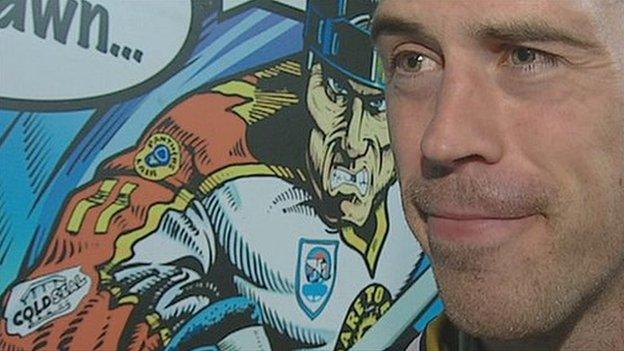 Nottingham Panthers player-coach Corey Neilson says he is contemplating signing five import defencemen for the 2012-13 season.
Changes to Elite League rules mean clubs can now sign 11 non-British trained players, as opposed to 10.
Neilson told the club's website: "It is definitely a tough decision. People have been crying out for years for me to go with four import defencemen.
"This might be a good opportunity to do that and I am leaning that way."
In his previous four seasons as Panthers coach, Neilson has tended to sign three import defencemen under the old rules, even when other clubs recruited four.
However, he believes he now has the strength and quality among his forwards to enable him to focus on adding depth at the back.
"We have Robert Lachowicz who has established himself as a top-notch forward and Marc Levers is a top-nine forward, who has been bumping around as a 10th for a lot of years," Neilson added.
"We have a lot of depth up front and this might be the year we try and change at the back."