Swindon Wildcats agree deal to keep Jonas Hoog
Last updated on .From the section Ice hockey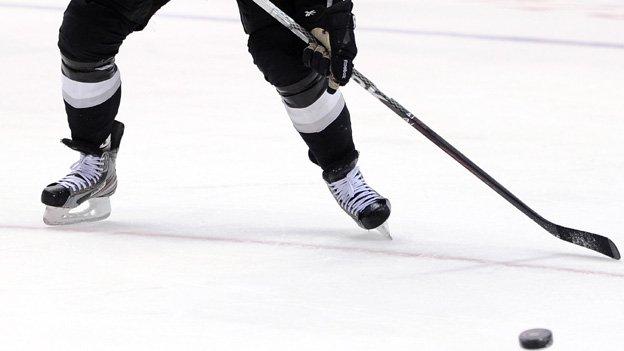 Forward Jonas Hoog has agreed a new deal to stay with Swindon Wildcats for next season.
The 25-year-old Swede finished top of the English Premier League points scoring table last term with 42 goals and 50 assists.
"I'm delighted that Hoogie is back," said Wildcats head coach Ryan Aldridge.
"The partnership of Höög and [Aaron] Nell was epic last term and I was determined to get the two of them back together for our 2012-13 campaign."
Hoog added: "I am happy to be back in Swindon next year. Its nice to be home but I can't wait to get back to playing again now.
"The team is looking good and with other players I hear are close to signing, I am excited to see what this season may bring."
Hoog becomes the 12th player to sign up to the Wildcats for the 2012-13 campaign.
Swindon Wildcats line-up so far:
Net minder: Thomas Murdy.
Defence: Joe Baird, Shane Moore, Jan Melichar, Paul Swindlehurst and Steve Whitfield.
Forwards: Ryan Aldridge, Sam Bullas, Jonas Höög, Aaron Nell, Lee Richardson and Nicky Watt.