Power Forward Jade Portwood joins the Capitals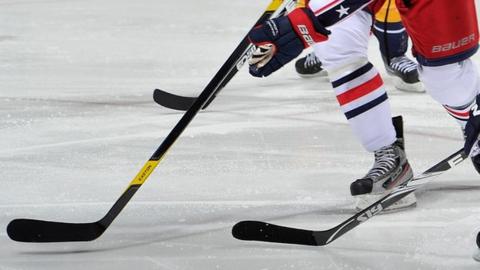 Six-foot-three-inch power forward Jade Portwood has signed for the Edinburgh Capitals.
He last played at the University of Alaska Anchorage and joins after being recommended by former Murrayfield Racers player and now coach of the University of Alaska Anchorage, Dave Shyiak.
Capitals head coach Richard Hartmann said: "I am not looking for Jade to be a top points scorer but he is a piece of the puzzle to succeed and he brings size, energy, strength, grit and a dimension that we missed last year."
Portwood himself added: "I am very excited about joining the Capitals for the up and coming season.
"I like to use my size to be physical, block shots, and take the puck to the net. As a player I still have a burning desire to play, and most importantly win."
The Capitals yesterday acquired Slovak defenseman Michal Benadik for the 2012/13 season as they look to improve on their ninth-place finish last term.
Their campaign begins on 8 September with a match against the Fife Flyers.