Nottingham Panthers: Goal was unbelievable - Kowalski
Last updated on .From the section Ice hockey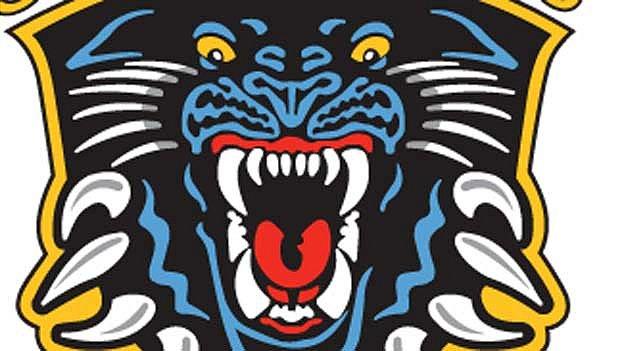 Nottingham Panthers netminder Craig Kowalski says it was "unbelievable" to score against Italian side Asiago at the weekend.
Kowalski netted in Saturday's 6-3 win and Panthers then lost 6-5 on Sunday, while Asiago won the Aladdin Cup by winning the subsequent 20-minute game.
"Any time you can manage to score as a goalie it is obviously unbelievable," Kowalski told the club website.
"And to score at home makes it that much better."
With Panthers leading Saturday's encounter 5-3, the Italian side, coached by former Ayr and Cardiff forward John Parco, lifted their netminder in favour of an extra skater.
Kowalski gloved a soft shot, set himself, and fired the length of the ice into the empty net with 18.9 seconds left on the clock.
The netminder also scored while playing in the Italian league back in the 2009.
Coach Corey Neilson said: "The cliché about more positives than negatives applied. The new guys are still adjusting but there were big improvements across the weekend.
"It was good to put our systems and plans into action and get the guys used to the way we want to play.
"Of course, I'd like to win everything, but these games were always part of our preparations and we had to approach it that way."