Nottingham Panthers: Corey Neilson and Craig Kowalski re-sign
Last updated on .From the section Ice hockey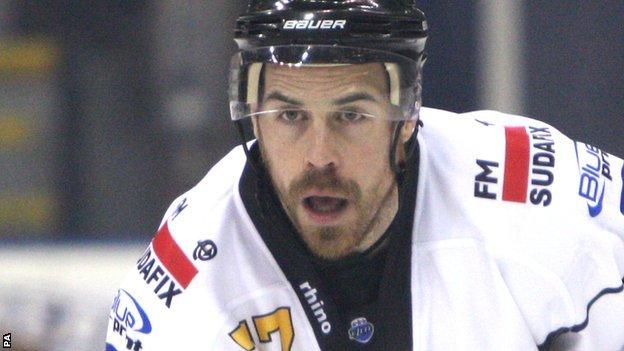 Nottingham Panthers coach Corey Neilson and netminder Craig Kowalski have both signed new contracts for next season.
American Kowalski, 32, first joined Nottingham in 2010.
"I love playing for Corey. Things have worked out since I came here and he's been coach. Hopefully it continues," Kowalski told BBC Radio Nottingham.
"He's kind of a hockey nerd. He breaks things down pretty well, he gives us a plan and it's our job to go out and execute it - and we have done a pretty good job of that.
"I'm happy to be back and I am looking forward to finishing this season well and having a great next season too. I've been playing well and cannot really complain how things have worked out here."