Nottingham Panthers: Brandon Benedict re-signs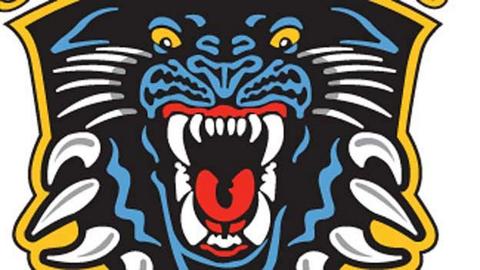 Nottingham Panthers import forward Brandon Benedict has signed a new contract to stay with the treble-winning side for a third season.
Benedict, 30, who joined the Panthers in 2011 from Belfast, played 65 games in Nottingham's Elite League, Challenge Cup and play-off triumphs last term.
Coach Corey Neilson, who recently signed a contract extension, said retaining the Canadian is a major coup.
"He was a primary target for us," Neilson revealed.
"He was immense for us down the stretch. Throughout the season he did all the little things that a lot of people don't see - his work rate, his enthusiasm, his attention to detail seemed to rub off on everyone.
"Brandon exemplifies the mantra of how we want to play."
Neilson added that he is determined to keep as much of the treble-winning squad together as possible.
Already the Panthers have confirmed that David Clarke, Robert Lachowicz and netminder Craig Kowalski will stay with the club next season.
"We are trying to get them all, but it is tough," Neilson said.
"These guys have had such a great season and I'm sure they will get other opportunities, so we will have to work hard to get them back."