Craig Peacock leaves Giants for Danish side Frederickshavn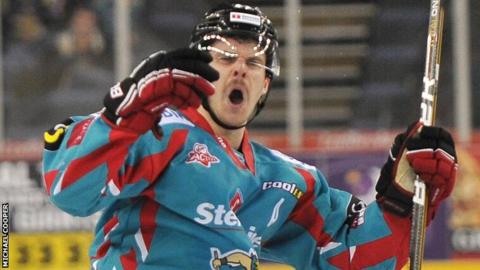 Craig Peacock has left the Belfast Giants to join Danish club Frederickshavn in a one-year deal.
The departure of the Great Britain forward is a major blow to the Odyssey team, with Peacock a key player for the Giants over the last four seasons.
"Looking forward to a new challenge - thanks to everyone at the Giants for four great seasons and the fans for all the support," said Peacock on twitter.
Peacock scored 16 goals and amassed 44 points last season.
The 24-year-old played for Peterborough Phanthoms in the English Premier League before joining the Giants.
The Englishman helped Belfast to an Elite League title triumph in 2012.