Belfast Giants announce signing of defenceman Calvin Elfring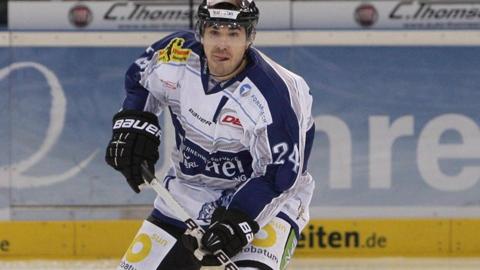 Elite League runners-up the Belfast Giants have announced the signing of Canadian defenceman Calvin Elfring for the 2013/14 season.
Elfring, 37, arrives in Belfast after seven seasons in the German DEL, where he captained the Straubing Tigers.
"Calvin is a dedicated pro and a great leader who can play at both ends of the rink," said new Giants coach Paul Adey.
"His experience will be a great asset to our team next season."
General Manager Todd Kelman expects Elfring to make a big impact in Belfast.
"He will definitely be a leader for us. He skates well and jumps into the play but is defensively strong.
"I am really looking forward to having Calvin in a Giants jersey come September."
Elfring's addition as a left-shot defenceman will bolster the Giants defence which already features four right shots - Robbie Sandrock, Jeff Mason, Kevin and Davey Phillips.