Ice hockey: New owner plans to drive Telford Tigers forward
Last updated on .From the section Ice hockey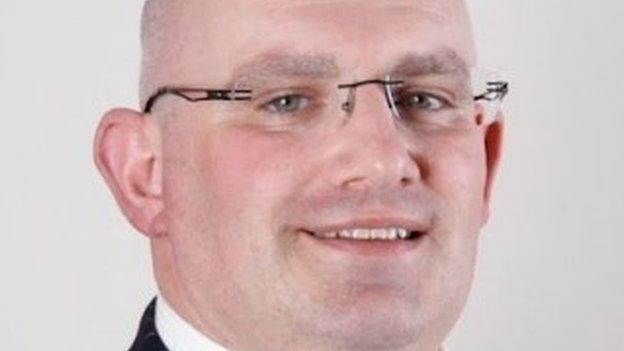 New Telford Tigers owner Wayne Scholes says he has ambitions to take the Shropshire team "right to the top".
Telford-born Scholes, now based in Salt Lake City in the United States, has bought the club he followed as a boy.
And he plans to take the English Premier League side into the Elite League as soon as possible.
"We have every intention of doing nothing but investing money into the team to get right to the top," he told BBC Radio Shropshire.
"We only play to win. We didn't want to buy the team so that we could keep them where they were, or so that we could get them halfway up the league, or just to compete in the top three."
Scholes, the chief executive of sponsors Red Touch Media Ltd, has created a new company, Red Hockey Limited, to take over the running of the club from Telford Tigers Society Limited, the supporters-led owners since April 2010.
"We have already invested in Telford Tigers as a sponsor," said Scholes, who previously worked for the club in the late 1980s.
"Now we have bought the team. And we are going to invest in the team."
Telford Tigers played their first game of the new English Premier League season last Sunday, losing 3-1 at home to Sheffield Steeldogs.