Hull Stingrays: Matt Suderman denies social media quit claims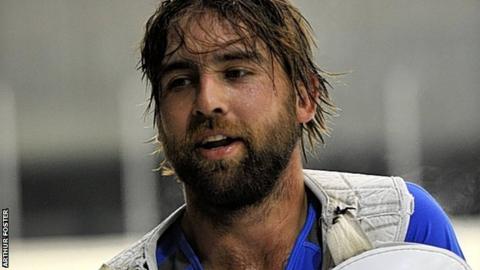 Former Hull Stingrays captain Matt Suderman has denied that he quit the Elite League side because of abuse directed at him on social media.
The 30-year-old Canadian left the Stingrays last week.
Coach Sylvain Cloutier said at the time that "keyboard warriors had got to him", while Suderman was quoted as saying that "some of the fans are the worst I've played in front of".
He has since joined Brampton Beast in his home country.
"My departure from the Elite League may have come as a surprise to many, but it was something I had been contemplating for quite some time and was a very difficult decision," Suderman said in a statement.
"Just prior to my departure I made some comments regarding a small group of fans that has turned into the reason I left the UK, which was not the case.
"As a professional I understand that criticism comes with the job and I have since received overwhelming support from across the country and I can confirm that a majority of the ice hockey fans in the UK, including the fans in Hull, are as passionate and loyal as any country I've played in."
It was thought at the time of Suderman's departure that he was considering retirement from the sport, but two days later the former Dundee man joined Central Hockey League side Brampton.
In reply to a statement from the Stingrays saying they were "surprised and disappointed" to see he had joined another club, Suderman insisted the chance to continue his career in Canada only came about after his departure from Hull.
"After landing in Canada I met with a good friend and former teammate who presented an opportunity to play for the Brampton Beast of the Central Hockey League, a league in which I'm very comfortable and enjoy playing in," he added.
"The lure of playing in my home country, something I haven't had the chance to do in nearly 12 years, was too much for me to turn down but was never a factor in my decision to leave the Elite League. I was simply unhappy in the situation I was in and had to move on before it got worse.
"I'd like to thank the Stingrays organisation, and specifically Sylvain Cloutier for the opportunity to return to Great Britain. It regrettably did not work out this time around."