Matty Soderstrom: Coventry Blaze need to play much 'smarter'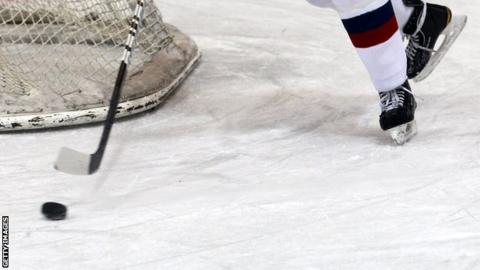 Coventry Blaze boss Matty Soderstrom admits his side need to produce smarter hockey after being left "shell-shocked" by their defeat by Fife.
The Blaze led 4-2 going into the third period of their Elite League game but threw victory away as the Flyers scored five times to seal a 7-4 comeback win.
"I am shell-shocked. It was 20 minutes of madness," Soderstrom said.
"We became really undisciplined and they scored two five-on-threes. We have to be smarter than that."
He added: "To lose 5-0 in the final period at home is unacceptable. This has to be the worse period of hockey I have taken part in.
"I'm angry, disappointed and frustrated."
Goals from Mike Egener, two from captain Ashley Tait and a 25th of the season for Ryan Ginand had put Coventry in command before Fife's spectacular response.
The game marked a return to action for the Blaze defenceman Steven Chalmers.
The 21-year-old was making his first appearance of the season after breaking his knee cap in the final game of the 2012-13 campaign.
The defeat was the Blaze's fifth in their last six league games and leaves them sixth in the Elite League table.