Manchester Phoenix target play-off victory after winning title
Last updated on .From the section Ice hockey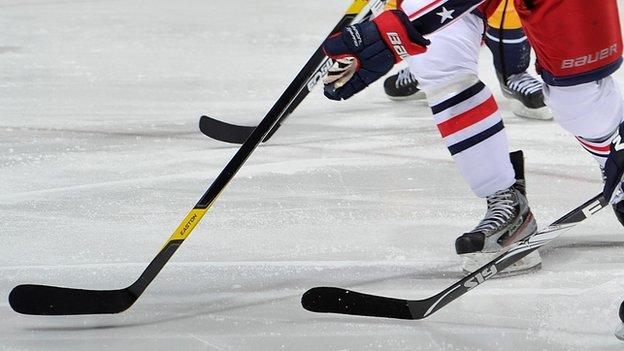 Manchester Phoenix owner Neil Morris says the club are targeting a double after winning the English Premier League ice hockey title.
The Altrincham club have two games remaining before the play-offs.
"The next thing for us is to try and box it off as the next thing coming is the play-offs," Morris said.
"We go into battle and try win the last piece over silverware which is a weekend in Coventry."
Led by former Great Britain head coach Tony Hand, who is player-coach at the club, Phoenix won the play-offs last year and are looking to repeat the feat in 2014.
"It's been very tight this season with five teams battling for the championship, so was it a surprise? No, I believe in the guys," Morris told BBC Radio Manchester.
"We've got good character but I didn't know if we were going to do it or not.
"It's a good feeling. We've got a great environment, we're growing again and the fans are fantastic."