Belfast Giants beaten in return pre-season friendly in Cardiff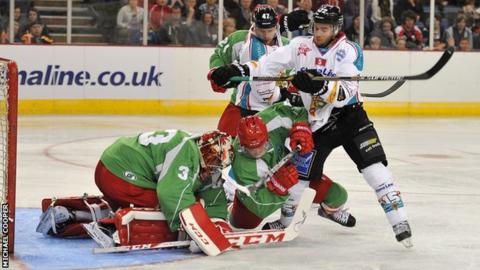 Belfast Giants were edged out 7-5 by Cardiff Devils in their return game pre-season friendly in Wales on Sunday.
The Giants had edged a 2-1 win in Saturday's bad-tempered game in Belfast and were short of a number of squad members in the return match.
Goals from Craig Peacock, Adam Keefe and Kevin Phillips helped Belfast lead 3-1 and they still held the edge when 5-4 ahead.
But Joey Haddad's hat-trick helped Cardiff fight back to win.