Kris Beech becomes latest Belfast Giants signing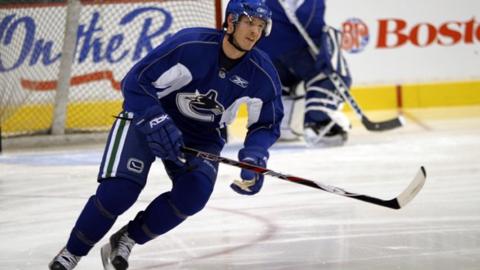 Belfast Giants have signed former NHL player Kris Beech on a one-year deal to enhance their prospects of regaining the Elite League title this season.
The 34-year-old played 198 games in the NHL before moving to Europe in 2008 and joins from HC Innsbruck of Austria.
Giants coach Steve Thornton says he will be a huge addition to the roster.
"Our fans are going to see a winner, he's a guy who has won in the past and I think he's going to help lead this team to some trophies next year."
The Giants are bidding to recapture the Elite League title they last won in 2014.
Beech played for Washington Capitals, as well as the Pittsburgh Penguins, Nashville Predators, Columbus Blue Jackets and the Vancouver Canucks before moving to Sweden seven years ago.
The centreman clinched the Swedish Elite League championship in 2010 with HV71.
"He's a leader as well as a winner and has worn the 'C' with the teams that he has won with," stated Thornton.
"I'm a big believer in winning being contagious - once you taste it, you want it over and over again and we look for those guys.
"His NHL games will bring a level of experience to our locker room.
"References raved about his personality, how he can handle situations and calm things down.
"He'll accept whatever role he is given and you just can't get enough of guys like that."