Elite League: Belfast Giants beat Dundee Stars in overtime
Last updated on .From the section Ice hockey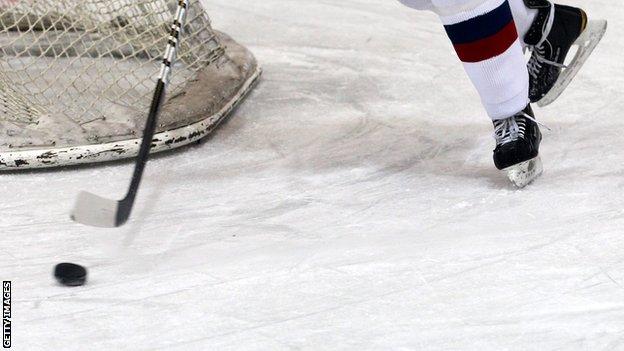 Mike Forney grabbed a treble as the Belfast Giants beat Dundee Stars 5-4 after overtime on Sunday to stay level with Cardiff at the top of the league.
Forney scored his first in the opening period but the Giants trailed 2-1 after Curtis Leinweber and Riley Wetmore found the net for the hosts.
Justin Faryna and Lou Dickenson extended the lead but James Desmarais pulled one back for the visitors.
Derrick Walser and Forney scored in the third period and Forney in overtime.
Forney's decisive strike in the first period of overtime ensured four points from the weekend's two Elite League games for the Giants, who defeated Sheffield Steelers 4-1 in Belfast on Saturday.
The Giants were without Matt Nickerson and Chris Higgins for the clash with Dundee because of injury, but Craig Peacock and Darryl Lloyd were back after suspension.