Elite League: Milton Keynes Lightning to join for 2017-18 season
Last updated on .From the section Ice hockey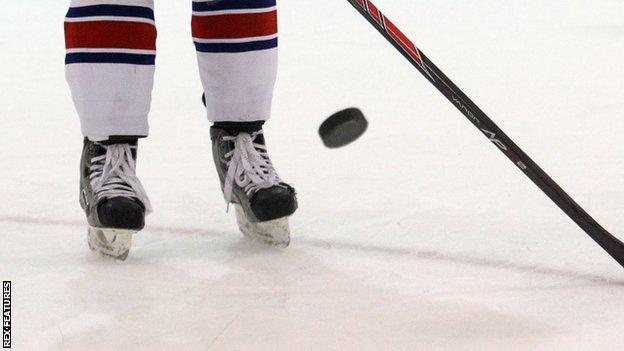 Milton Keynes Lightning are to play in the Elite League, the highest level of professional ice hockey in Britain, from the start of the 2017-18 season.
It is part of a planned expansion of the league, with the inclusion of a London-based team likely to follow.
"We are looking forward to having Milton Keynes on board," said Elite League chairman Tony Smith.
"We are very pleased that we are expanding the league. Hopefully this isn't the end of the expansion."
MK Lightning were founded in 2002 and are coached by Pete Russell, who is also in charge of the Great Britain senior men's team.
"The way hockey is going right now this is a really good move for a club which is growing," Russell told the Lightning website.
"I think we have a real core of top-end Brits, and if we can keep them here we will have a really good base to build from."
The Elite League currently has 10 teams - four from England, four from Scotland and one each from Northern Ireland and Wales.