Nottingham Panthers: New netminder Michael Garnett can be a 'difference-maker'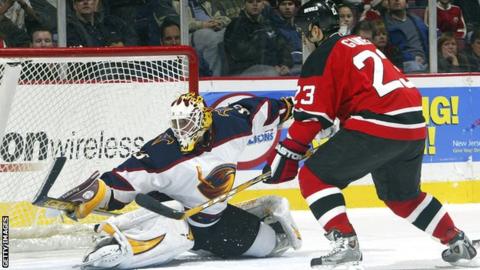 Nottingham Panthers coach Corey Neilson says new netminder Michael Garnett has the capabilities to dominate in the Elite League next season.
The 34-year-old, who has played in the NHL, has spent the last nine years in the highly-rated KHL in Europe.
Neilson said: "We really wanted to identify a goaltender who could be a difference-maker. He wants to win.
"We wanted some veteran presence and a good backbone. I think he is more than capable of dominating at this level."
Garnett said on Twitter: "I'm excited to be joining the Nottingham Panthers for the next two seasons."