Giants sign up Jonathan Ferland and Sebastien Sylvestre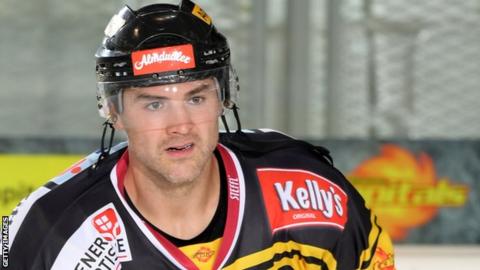 The Belfast Giants have added forwards Jonathan Ferland and Sebastien Sylvestre to their roster for the 2017/18 season.
Veteran Ferland, 34, drafted by the Montreal Canadiens in the NHL, joins from the Vienna Capitals where he has spent the last six seasons.
Sylvestre, 23, netted 65 goals in three ECHL seasons with different teams.
The Canadian has played with the Elmira Jackals, Bakersfield Condors and Missouri Mavericks.
New Giants coach Adam Keefe said he had no hesitation in signing Ferland.
"When you look at his résumé, you simply cannot pass him up," said Keefe.
"He provides leadership and has a great work ethic and is someone who has put up 20 plus goals a season everywhere he has been.
"He wants to win and that is exactly what we are looking for in a player.
"As for Sebastien Sylvestre, I'm told he is an extremely talented player who works hard. He is a player who we will look to develop and he is really excited to be coming to Belfast."