Cardiff Devils not focused on protecting winning run - Andrew Lord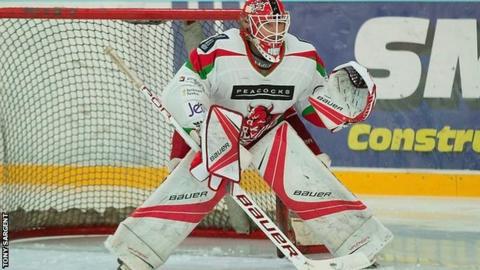 Player-coach Andrew Lord says Cardiff Devils are not focused on protecting their winning run.
The New Year's Day victory over MK Lightning was the Elite League leader's 13th consecutive league win, a run stretching back to November.
"We never talk about a streak and we don't group games together," said Lord.
"We still have half the season left so there's a long way to go, but we are in a great spot and we just have to keep going one game at a time."
Although protecting the winning run is not the priority for Lord, the Devils will be looking for another win when they go to Guildford Flames on Saturday, 6 January.
"They have a very competitive team and a very fast team," Lord said.
"They've played us hard in each and every game we've faced them in so it'll be a huge test."
Lord said the Devils have a "feel-good factor" about them at the moment: "We have a lot of confidence in this group. It all came together during a very important time.
"It [December] was a really good month with a lot of games in a short period, there's definitely a feel-good factor right now.
"We are soaking in the way we are playing and it's fun to be around the ring."