Elite League: Manchester Storm 4-5 Cardiff Devils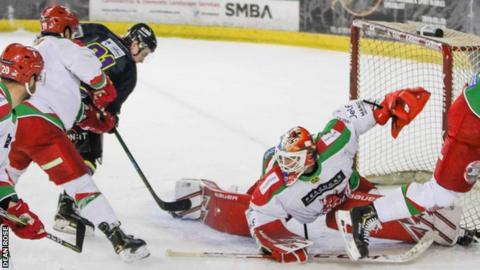 Reigning Elite League champions Cardiff Devils sealed a dramatic overtime win at Manchester Storm.
The visitors led through Gleason Fournier's opener, who put them back in the lead after Luke Moffatt levelled.
Mike Hammond struck back for the hosts and did so against after Bryce Reddick scored on the powerplay.
Ciaran Long put the hosts ahead for the first time before Reddick's second with new recruit Drew Schiestel becoming Devils' overtime hero.
Devils are at home to MK Lightning in the league on Sunday, then travel to Glasgow Clan on Wednesday in the Challenge Cup.