London 2012: British Judo team on track after 'crisis situation'
Last updated on .From the section Judo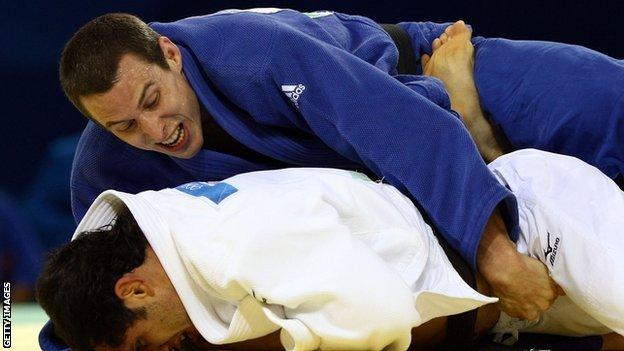 The British judo team are back on track for the Olympics following last year's "crisis situation", says performance director Daniel Lascau.
Lascau took charge last summer when the entire elite coaching staff was replaced after the GB team failed to win a medal at the World Championships.
They have host-nation places in all seven weight divisions at London 2012.
"We are much more aggressive in the fights and have the attitude to go onto the mat as winners," said Lascau.
"It was a crisis situation after the World Championships in Paris.
"I had a very good relationship with the British Judo Association, so we just decided to take a project of 10 months to build a team for the Olympics, to make sure the coaches and the fighters know what they have to do."
Romanian-born Lascau, 42, is hoping his team, including world number 12 Euan Burton and four-time European champion Katrina Bryant, can produce a strong performance at next week's European Championships in Chelyabinsk, Russia.
"The European Championships give the squad the chance to fight against world-class judokas and to say 'this is my place in the team and I want to go to London to win a medal'," he added.