Britain's Ashley McKenzie wins European judo bronze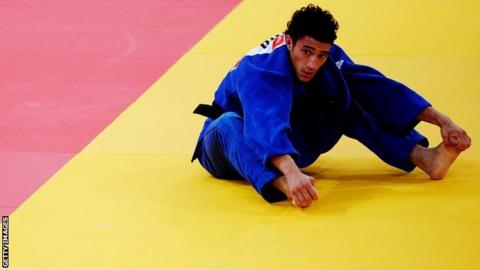 Britain's Ashley McKenzie won bronze on the opening day of the European Judo Championships in Budapest.
The 23-year-old, who lost in the first round at the London 2012 Olympics, beat Austrian Ludwig Paischer to finish third in the under-60kg class.
McKenzie had earlier lost his semi-final to Georgia's Amiran Papinashvili.
"It feels amazing to win a bronze and it also means I am on course to make it to the Masters at the end of May," said the Londoner.
"A special thanks goes to Darren (Warner), who coached me today in his last competition for Great Britain, and also to the coaches and everybody back at Camberley Judo Club."
Great Britain have a 16-strong team in Budapest, although they are missing London 2012 medallists Gemma Gibbon and Karina Bryant, who are both injured.