Colin Oates confident of making Rio 2016 impact
Last updated on .From the section Judo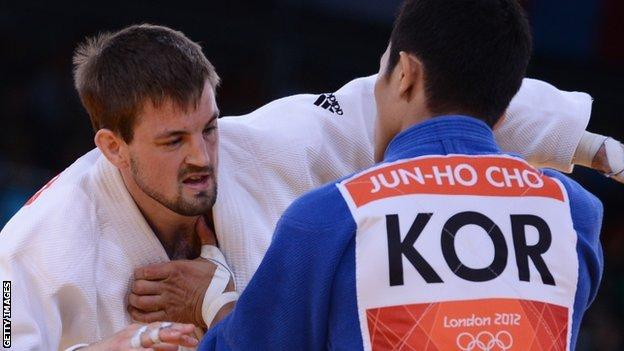 Britain's top under-66kg judo player Colin Oates has said he feels he will be better prepared for the Rio Olympics than he was for London 2012.
"I think I'm a little bit further ahead going into Rio than I was four or five years ago going into London," he told BBC Radio Norfolk.
"If I keep the same motivation, determination and focus I think I'll have a really good chance."
Norwich's Oates has had a disjointed season because of a shoulder injury, which has held his world ranking at number 27.
The 2011 European bronze medallist will hope to pick up valuable ranking points at this weekend's Moscow Grand Prix, with the next three years focused on peaking in time for Rio.
"It's a case of managing my training more because I'm getting a bit older," he said.
"Judo is one of those things where you make on mistake and it's all over.
"I've always been in and around the placings in major events.
"I can definitely picture myself fighting for a medal - if I can maintain the same kind of attitude I've had the last few years, with the experience of London and the heartache of doing so well and eventually losing out on fighting for a medal."