Colin Oates looks for world judo seeding boost
Last updated on .From the section Judo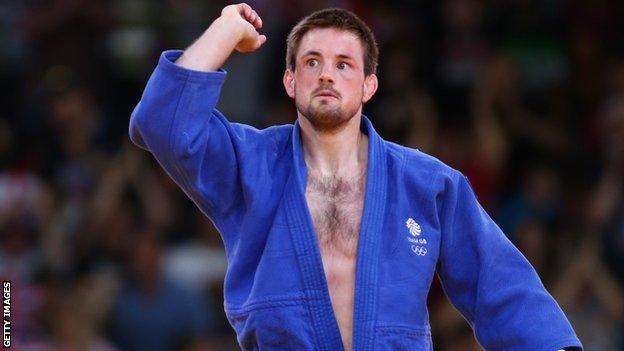 British Olympian Colin Oates has said his first Grand Slam medal will have boosted he chances of being seeded for this year's world championships.
The 30-year-old judo player
"The Grand Slams are the highest ranking event and you get decent points," he told BBC Radio Norfolk.
"That will really help me, especially if I get selected for the worlds and it will give me a good chance of being seeded which is a big bonus."
Oates is currently ranked 27th in the world among the under 66kg category, but his result in Russia, where he lost to Brazil's Charles Chibana in the final, could take him as high as 10th when the latest rankings are released.
It marks a successful return from injury for the North Lopham player, after recovering last month from shoulder surgery.
"I've never medalled at a Grand Slam before. It was one of those targets I've had for a long time," he said.
"Now I'm 30 and I've actually achieved it.
"Since my injury I've done Miami, where I didn't do too well, and got a medal in San Salvador which was not the highest level of events.
"But this silver medal is a really good stepping stone coming back from injury."