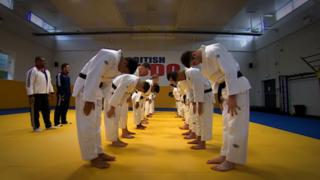 Inside the new British Judo centre
Get inside the new British Judo centre of excellence that recently opened at the University of Wolverhampton's Walsall Campus.
Olympic gold medallist Denise Lewis officially opened the state-of-the-art dojo which has two Olympic-sized mat areas for up to 100 judoka.
It also includes a hi-tech strength and conditioning suite all funded by a £1m venture from the University of Wolverhampton.