Kimberley & Louise Renicks hope Glasgow cheers take them to Rio
By David Currie
Reporting Scotland presenter
Last updated on .From the section Judo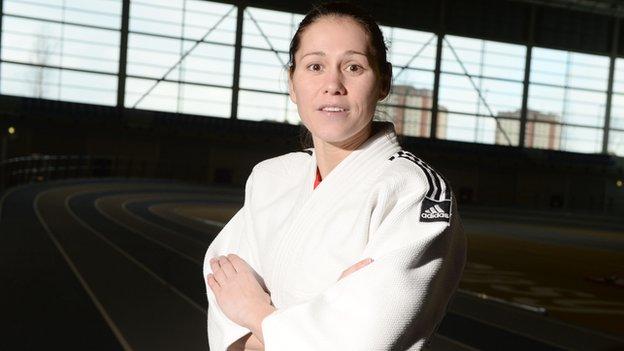 Scottish sisters Kimberley and Louise Renicks hope judo fans in Glasgow can help them achieve their dream of qualifying for the Rio 2016 Olympics.
And they will return to Glasgow to compete for Team GB at the European Championships in April.
"If you've got this crowd cheering you on, it gives you that wee bit extra energy," said Kimberley Renicks.
"In that last 30 seconds, you could win the fight. The louder the crowd is, the better it is for us out there.
"Europeans for judo is a big event, especially for Britain. A lot more countries will be competing than what were in the Commonwealths.
"You've got some Olympic champions and world champions. It should be a really great event."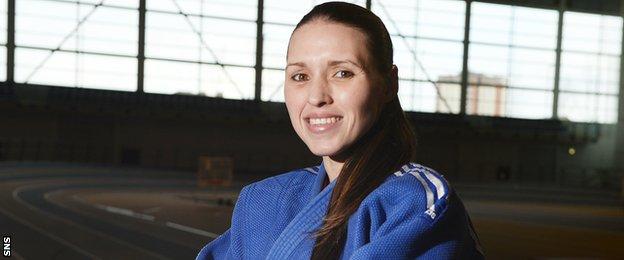 Louise Renicks added: "It's only the top 16 in every weight category that get to go to the Olympic Games. It's not one from every country and one from every weight.
"This is the first competition that's qualifying for the big points for Rio. You have European Championships, World Championships in September, European Championships again and then your team's announced for the Olympic Games.
"You don't get as many points at all the world cup and grand slam events, but come the European Championships, it's triple the points.
"The more fights that you can win - if you can get a placing and pick up that medal - the more points you're putting on to get to qualify for the Olympic Games.
"When you add more European countries into the judo environment, it's a completely different style of fighting.
"You finish the weekend with a team event. You're always surprised by the outcome of it and there's always lots of entertainment."