Judo World Championships: Gemma Gibbons leads Britain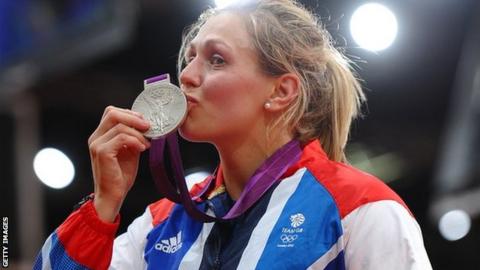 Gemma Gibbons will lead Britain's squad at the World Judo Championships in Kazakhstan later this month.
The Olympic silver medallist, who missed the 2014 event in Russia because of an ankle ligament injury, will compete in the -78kg in Astana.
"I've never been a medallist at the Worlds before so that's my goal," said the 28-year-old.
The event, which starts on August 24, will feature nine Britons - four more than in Chelyabinsk last year.
Britain's team
Kelly Edwards (-52kg)
Gemma Gibbons (-78kg)
Nekoda Davis (-57kg)
Ashley McKenzie (-60kg)
Alice Schlesinger (-63kg)
Colin Oates (-66kg)
Sally Conway (-70kg)
Ben Fletcher (-100kg)
Natalie Powell (-78kg)