Sally Conway earns a spot in the team for the 2017 Judo World Championships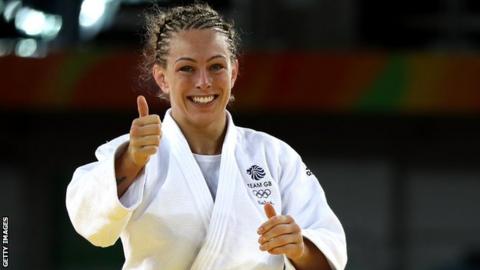 Scotland's Sally Conway has been selected for the 2017 World Judo Championships in Hungary.
The 30-year-old, who won the -70kg bronze medal at the Rio 2016 Olympic Games and the 2014 Commonwealth Games, secured her best World Championships result in 2009 when she finished fifth.
Held in Budapest, this year's World Championships run from 28 August to 3 September.
Conway will first take to the mat on Friday, 1 September.
"This is one of our milestone events and we believe that the team selected can challenge for medals, but as long as everyone fights to their potential then the results will come," Nigel Donohue, British Judo Performance Director said.
"There's a good mix of experience and new blood in this team and they're up for the challenge. The likes of Sally Conway and Natalie Powell have been to multiple World Championships so they know what to expect."